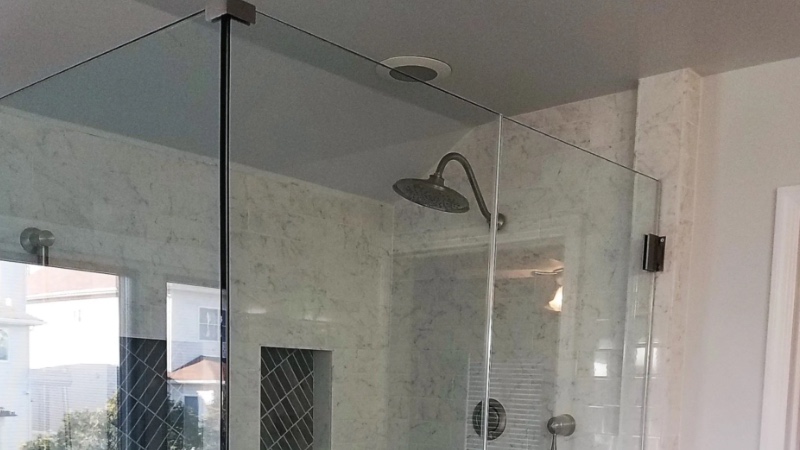 Tempered glass has been used as shower doors since 1963, as it's much more durable than standard window glass. Glass shower doors are the superior option when compared to shower curtains or other partitions used to keep your bathroom floors dry.
Over the years, shower door designs have changed and adapted to meet consumer needs. These days, you have a multitude of design ideas available at your fingertips. Finding a shower door design that fits your aesthetic while still being functional is a crucial step to renovating your dream bathroom.
So, keep reading for five different shower door designs that can improve your next home renovation.
1. Frameless Doors
Frameless shower doors will give you a smoother and more seamless look in your bathroom. Since there isn't a metal frame connected to these doors, you'll be able to create an illusion of a bigger bathroom. Frameless shower doors are an elegant solution that allows you to showcase the tiles or stonework of your shower.
If you decide to go with frameless doors, you'll need to contact a frameless shower door specialist. Installing these doors requires precision, so you'll want to have a professional do it for you.
2. Textured Glass Finishes
If you're looking for a more private option, you should consider frosted or textured glass. The textured glass will give you the privacy you desire while also adding texture to your bathroom.
You can play around with designs when it comes to textured or frosted glass. You can have a design sprayed on the glass or choose to have certain spaces sprayed and not others.
3. Use Unconventional Colors
A shower door doesn't need to be made from clear glass. Think stained glass windows or blocks of colored glass that create an interesting pattern.
When renovating your home, you have full control of what gets put in your home, so why not let your creativity fly by choosing an unconventional shower door?
4. Neo-Angle Shower Door
Neo-angle enclosure shower doors are a cross between a corner and a curved shower door. If your shower is situated in a corner, you simply need three sheets of glass to create this enclosure.
This style of shower door is great if you have limited space in your bathroom.
5. Pivot Door
A pivot door is a swinging shower door that can open 180 degrees in either direction.
The trackless style is easy to clean and incredibly accessible even to wheelchair users.
Pick Your Ideal Shower Door Design
Picking the right shower door design for your home can take your bathroom from drab to fab. There is no right or wrong answer when it comes to deciding on a shower door for your home; you simply need to love the design you pick.
Feel free to contact Michael Angelo's Custom Mirrors and Shower Enclosures for any shower door inquiries you may have. Call us today for a free estimate!