Shower enclosures need a door to make them complete. The proper glassware can provide your bathroom with an elegant, upscale look, and the team at Michael Angelo's Showers, Closures & Mirrors has the expertise to provide you with a solution that fits with the style you're trying to achieve with your bathroom. We provide custom shower door design and installation services to all Staten Island and New Jersey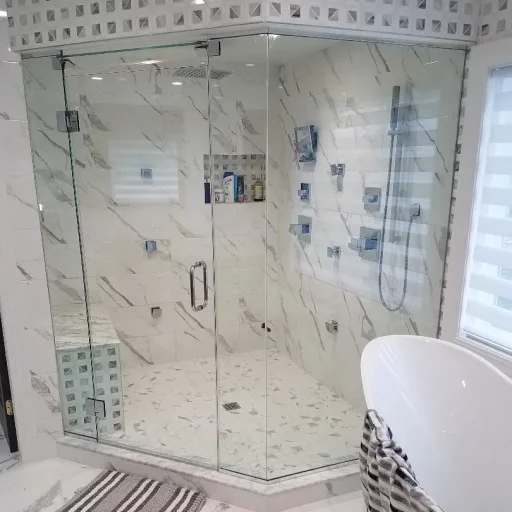 Whether you're looking for a shower door with a traditional frame or framless shower doors, we have options that can work for you. We'll come up with a custom plan because few bathrooms are cookie-cutter structures.
Our custom shower doors are made to order, and a member of our team will come to your house to measure your enclosure to ensure that we get your order right on the first try.
You won't have to worry about shower door installation when you choose to work with us.
Our team will come to your home and install your new shower door and make sure that all is in working order so that you're satisfied with your purchase.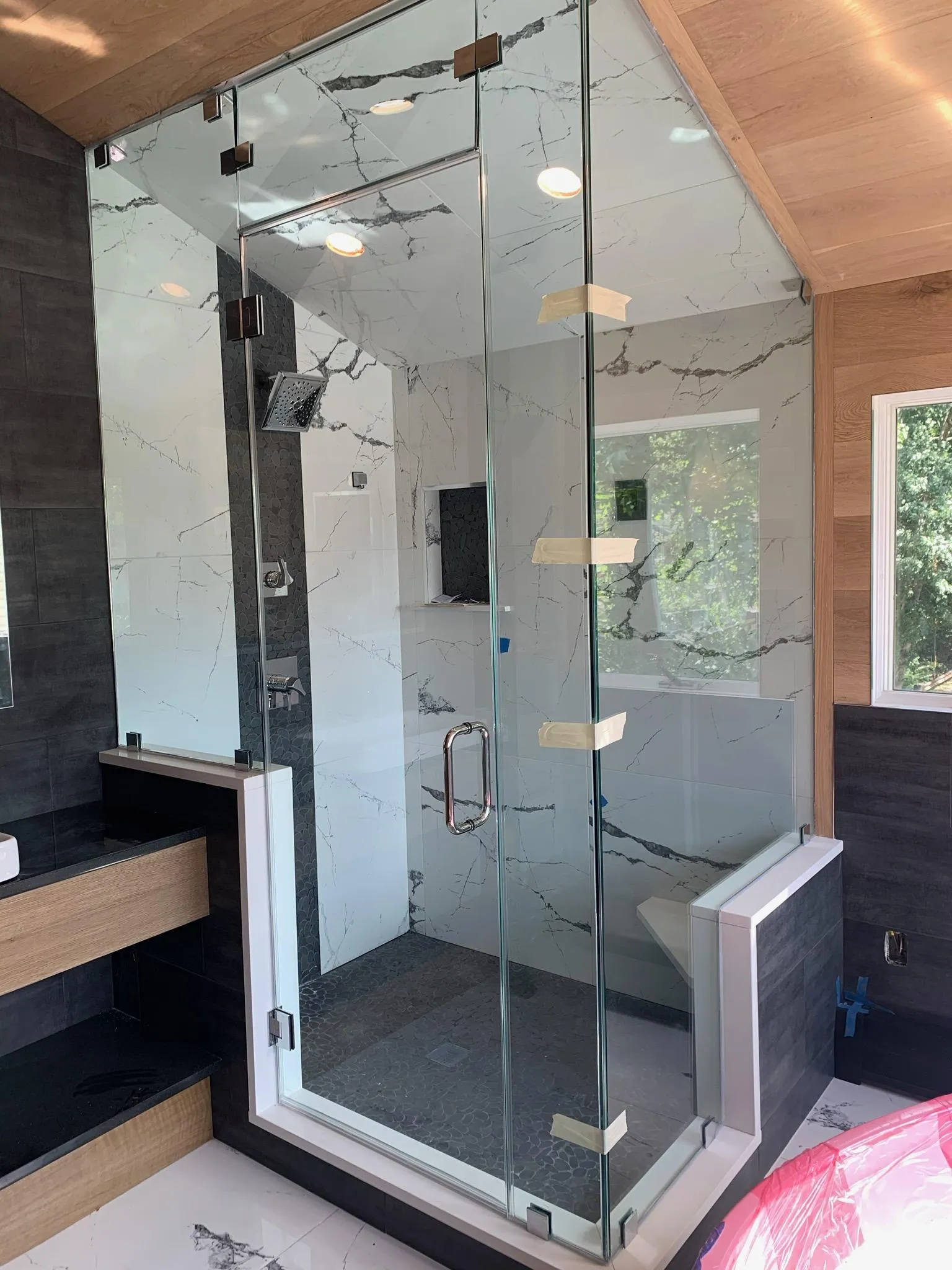 Your Frameless Shower Door Specialists
We work hard to make sure that we're trusted by the community, and that involves producing precision frameless shower doors that fit together perfectly.
Our team is proud of the quality craftsmanship we offer the Staten Island community. We'll look to fit your shower's unique construction.
Our professionals can provide you with a traditional slider shower door, a newer angled option, or a steam shower.
The choice is yours, and it's based on your taste and the bathroom you have in your home.
Get The Shower Door To Fit Your Style & Budget Today!
If you're looking for a quality shower door be sure to check with Michael Angelo's Showers, Closures & Mirrors. We're an experienced producer of custom shower doors, and we're ready to get to work for you.
We guarantee you'll be satisfied with our workmanship, and we'd love to provide you with a free estimate. Contact us today to learn about your options.