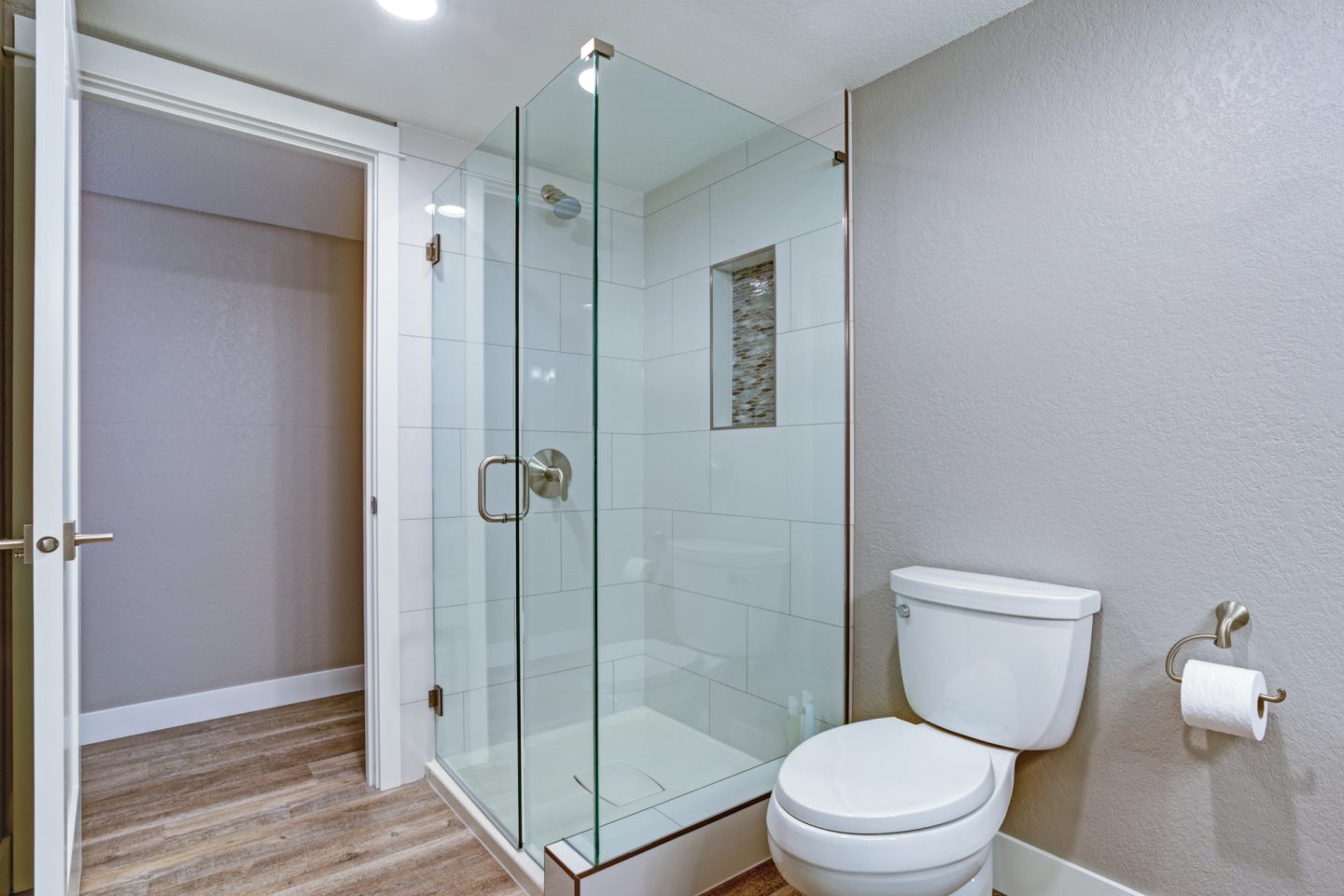 Bathroom remodels are one of the most popular home improvement projects because they have an average ROI of 60% when reselling your home. And a major part of this renovation involves updating your shower area.
If you are wondering what is the best way to get the most style and function from this part of your bathroom then you should consider new shower enclosures.
Start brainstorming with these 3 tips to help you make the best decision.
1. Determine Your Budget
The cost of a full bathroom remodel can range anywhere from $6,000 to $16,000 depending on your location and if plumbing or electrical work is required. So, if you want to give your bathroom a new look without spending too much on a complete renovation then consider just replacing the glass shower enclosures.
You can set a decent budget since there are many custom options to choose from that will affect the cost. Glass enclosures are custom-made to fit your budget as well as style.
Set a limit before you begin looking at your options to know what features to consider.
2. Analyze Your Space
Once you determine your budget then you need to get a professional to review your space. Consider whether you want to leave your shower the same size or expand it to change the design and layout of your bathroom.
A shower enclosure can be added to your current space by removing your old one and creating a unique design to fit your shower. Or, you may want to redesign your shower based on the type of enclosure you desire.
You also need to decide how your shower glass enclosure will be accessed. Space may be an issue if you need to install a door that opens up into your vanity. Therefore, once you see what your space allows, then you need to accommodate it with the right style.
3. Choose a Style
Your budget and space will dictate what type of glass shower enclosure you choose. For example, if you need an outdoor shower enclosure, then you may want thicker glass and one that accommodates the extra available space like a door that opens at a right angle.
An indoor shower in a smaller bathroom that needs more renovations may benefit from less expensive, thinner glass or designer hinges to match the rest of the remodel.
You also need to decide on a framed or frameless door, which can make your design more traditional or modern. The types of glass such as frosted, clear, or patterned will also add aesthetic value to your bathroom.
Customizing Your Shower Enclosures
The great thing about shower enclosures is that they are fully customizable. Each bathroom is different, from its available space to its design motif. This gives you a chance to make your bathroom unique and functional since it is one of the only pieces that can be fully personalized.
Get started with your design by contacting a specialist at Michael Angelo's Custom Mirrors and Show Enclosures today.