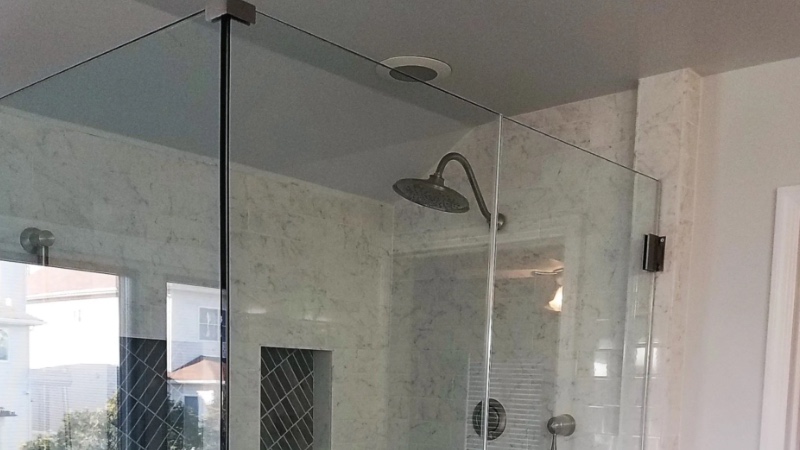 Were you aware that the average American spends almost 10 minutes in the shower?
Whether you try to be as fast as possible or enjoy yourself for half an hour or longer, it's important to have the right types of shower enclosures. That way, you can feel cozy and comfortable every time. It's also something that can boost the value of your home in general.
Do you need help to make an informed decision? Keep reading to learn all about the different types of shower enclosures and how you can choose the right one.
Frameless Shower Enclosure
If you want the best shower enclosure, you can't go wrong with a frameless shower enclosure. By forgoing the frame, your bathroom area will appear even more spacious. It works especially well for people with a minimalist aesthetic.
Frameless shower doors pivot open using a convenient handle. Plus, they're easy to clean because you don't have to worry about any extra crevices.
Framed Shower Enclosure
Are you still wondering how to choose a shower enclosure? If so, you may want to go with a framed shower enclosure if you want a more traditional aesthetic. One of the major benefits of a framed enclosure is that you can choose from a variety of frames.
From chrome and brass to bronze or an elegant shade of black, the possibilities are almost endless.
Sliding Shower Enclosure
Not all shower enclosures need a door that swings open. If you're pressed for space, a sliding shower enclosure is an admirable choice.
Even if your bathroom is spacious enough, a sliding shower door adds a certain feeling of luxury, especially if you hire the right designer. That way, you can talk through the options and come up with something that fits your space to a T.
Double-Door Shower Enclosure
Yet another option for your enclosure is one that has a set of double doors. While far from traditional, this is a modern design that can work as a his-and-hers setup. If you have two showerheads, for instance, then you can both use the shower at any time you'd like even if your significant other is already in there.
Plus, a double door is a perfect solution for showers that force you to work with narrow spaces.
Are You Ready to Enjoy the Perfect Shower Enclosures?
Now that you've learned all about the different types of shower enclosures, you can choose the ones that fit best with your needs and aesthetic taste. Your family members are sure to love whatever you decide on. You can also rest easy knowing that the investment will pay for itself with a higher home value.
We specialize in custom mirrors and shower enclosures. Whatever vision you have for your bathroom, we can accommodate it and make it a reality. You can always trust our experience and expertise.
Call us anytime to discuss details. We look forward to hearing from you.