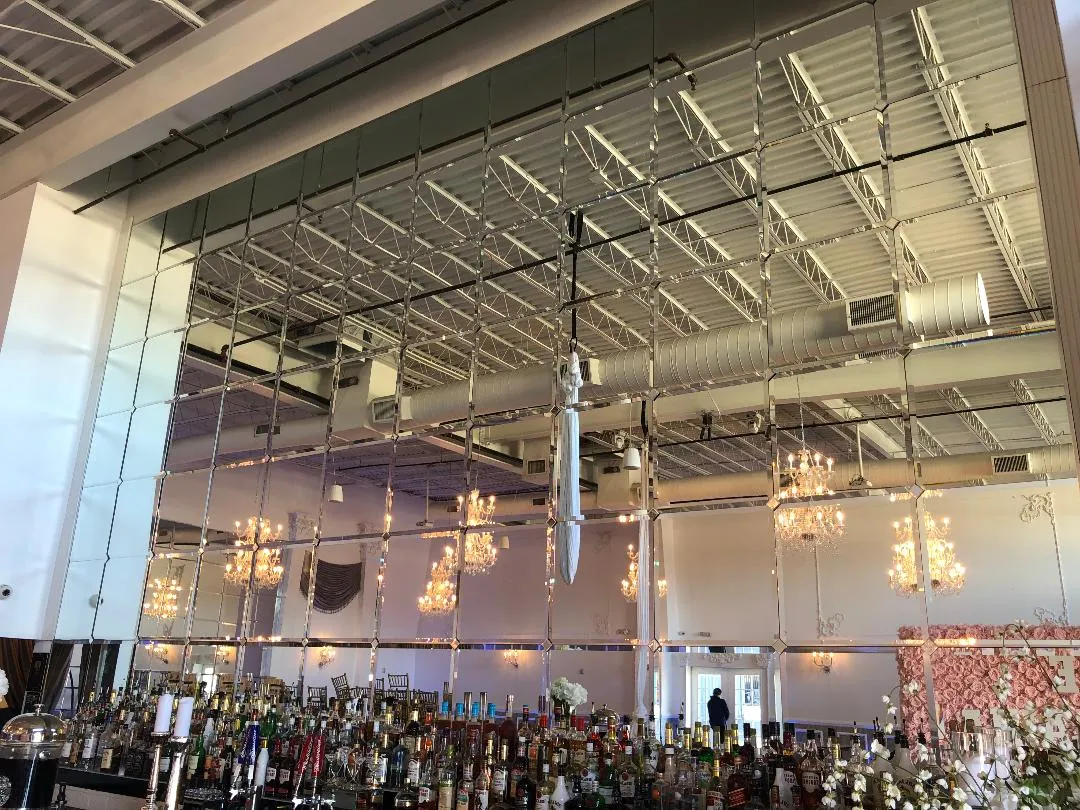 Trying to bring a new vibe to your dining room or living room? Perhaps you need to see your reflection for functional purposes? Whatever the case may be, you're looking to install a new mirror.
And that's what's brought you to this article: you're looking for some mirror ideas to assist you in designing your own custom mirror. Fortunately, we can provide them to you. Without further ado, here are 5 custom mirror ideas for you to incorporate into your custom mirror design.
1. Make It Floor to Ceiling
One option is to take the mirror all the way from the floor to the ceiling. Doing this makes a room look absolutely huge. It also brings a highly unique aesthetic to either a kitchen or a bathroom, not to mention any other room.
In truth, you could turn an entire wall into a mirror. The light would reflect off of it in all sorts of ways, bringing tons of atmosphere to the room.
2. Contrast the Frame With the Wall
Another design tip is to contrast the frame of the mirror with the wall behind it. So, if the wall is white, the frame would be black or dark gray. If the wall is, say, blue, the frame might be light gray.
This contrast offers a sharpness that is pleasing to the eye. It makes it easy to differentiate the mirror from the wall. It also enhances the room's color scheme, serving as an accent to the room's primary and secondary colors.
3. Reflect the Window
If you're going to be using the mirror in a kitchen, dining room, or living room, you should strongly consider positioning it so that it reflects the window. By doing this, you create an illusion of largeness which mentally enhances the size of the room.
You also ensure that the mirror is able to reflect back a great deal of light. This brings vibrancy to a room.
4. Use the Mirror as a Tabletop
You probably think of a mirror as being a vertically-inclined entity. However, you could make your mirror horizontal by using it as a tabletop. This way, it will reflect the light that is shining down on it, creating a substantial amount of atmosphere.
5. Mirror Your Staircase
Do you have a staircase in your home? If so, you should consider placing your mirror across from it so as to create an expanding effect. By doing this, you make your home look huge, and greatly enhance its atmosphere in the process.
You could also consider facing your mirror at your staircase from its side. This brings a different but still interesting vibe.
Looking for a Custom Mirror in Staten Island?
Are you interested in creating a custom mirror for your home? Do you need a custom mirror in Staten Island? Look no further than Michael Angelo's.
We create custom mirrors of all kinds. Regardless of your style and size preferences, we have you covered.
Contact us today to discuss your needs!