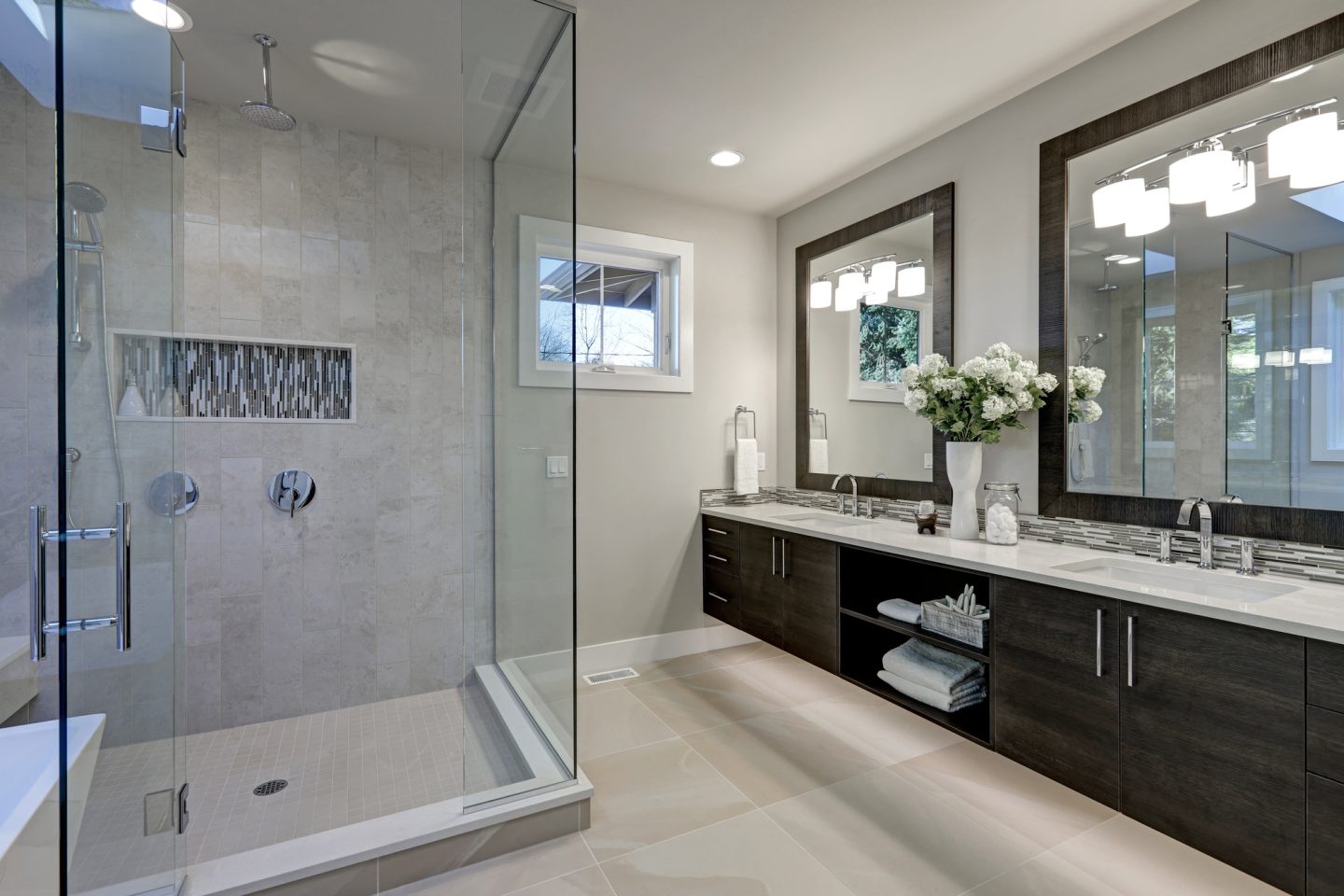 Did you know that 70% of homes contain mold? And the only way to avoid it is by keeping things dry, especially when it comes to your bathroom.
If you want a clean, efficient, and functional bathroom then you need to start with its design.
Read on about how frameless shower doors are a perfect start to your perfect bathroom.
1. Fits Any Size Shower
The shower design that you choose should fit into your space. And, with a frameless shower door, you can customize them no matter how large or small your bathroom is.
From length to height, design your shower door to expand from wall to wall or from floor to ceiling. You can create a shower oasis when the doors are completely adjustable.
2. Create an Illusion of More Space
Bathroom sizes could vary from an average of about 93 sq/ft for a 2,000 sq/ft home to 11 sq/ft for some older homes. So, when you are thinking about what type of shower enclosure to choose during your shower remodel you have to think about space. Smaller bathrooms will feel even tinnier when you put a bulky bath or shower in them.
With a frameless shower, there are no boundaries or borders. The glass, therefore, creates the illusion of more space and keeps your bathroom open and airy.
3. Provides More Light
In addition to being open, your shower space will contain more light. The last thing you need is a dark shower that keeps you wondering if you got the shampoo out of your hair.
Natural light from a bathroom window or light from your recessed lighting will shine through the glass making it bright. This will also help when cleaning to see any mold or mildew growth.
4. Offer Various Door Functions
During your shower renovation, one of your major decisions is the door and how it will open. With traditional hinges on a frame, you need to make a permanent decision. Once you set the frame it can only open either in or out.
A frameless door is versatile and isn't contained by a frame, so it can open either way. This may save you space where you need it the most at any given moment.
5. Allows for Easy Cleaning
Some remodeling ideas sound good on paper but in reality, they simply aren't functional, mainly because they are a hassle to clean. For example, a whirlpool tub would be nice but maintenance is troublesome. Instead, try a frameless door that makes cleaning easy.
All you need is a shower squeegee to remove excess water. By keeping the shower dry your routine cleaning won't require much work. Plus, having smooth, frameless glass makes wiping a one-swoop motion.
Choosing Your Frameless Shower Doors
Now that you know frameless shower doors are properly your best design option, you still need to pick them out. There are a few other design elements to consider like the type of glass and the tile that will complete the interior of your shower.
You can create a custom look with the help of our design professionals. Get in contact with us today for a free consultation.