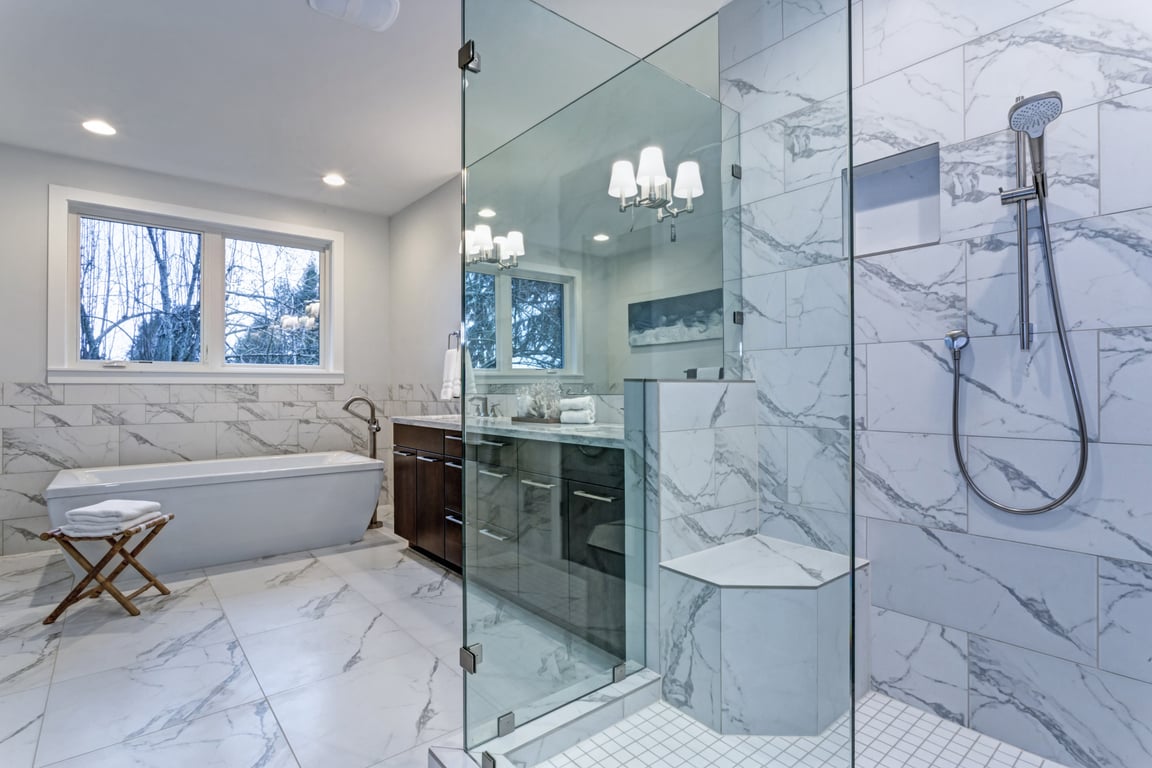 A beautiful bathroom provides a higher resale value and, most importantly, a great space to relax and unwind. In 2022, 48 percent of Americans polled said they wanted a remodel because they could no longer stand the style of their old bathroom.
If you're thinking of designing a custom shower, there are many things to remember to ensure you get the ultimate space.
Read on for some tips to help you create the perfect custom shower plan for your needs.
1. Plan it Out
Before you opt for a custom shower in your new bathroom upgrade, it's important to come up with a shower plan that works for you. This not only includes the actual materials and colors you prefer but also the general layout of your bathroom.
Talk to a professional installation company that understands your vision. It's the best way to ensure that your new shower will be exactly what you want in terms of size and style, and at the price you choose to pay.
2. Go Big
The larger your custom shower is, the more you'll be able to enjoy it. Many homeowners choose to remove their bathtub to make room for a larger standup shower instead.
Always consult with your contractor to ensure that you can come up with the ultimate shower plan for roomy bathing. A big, beautiful shower is not only functional, but it also gives your bathroom a high-end look and feel.
3. Consider Frameless Doors
There are plenty of shower door and shower enclosure styles out there to choose from, but frameless shower doors will instantly give your new bathroom an open look. These sleek doors are devoid of a standard frame and create a unique aesthetic that's truly luxurious.
With a frameless door, your new custom shower will definitely stand apart from the crowd. Explore a variety of door options, but keep frameless doors at the top of your list if you're aiming for a modern upgrade.
4. Choose High-End Custom Shower Finishes
A sleek and stunning tile shower adds beauty and value to this space. Look for high-end finishes like solid stone such as marble to give the shower a luxe feel. Make sure you install the stone tile on the shower wall and the floor to give the shower a seamless look that "flows" with the rest of your bathroom.
The idea of high-end finishes also applies to other components, including the showerhead and handles. Choose products that are not just beautiful to look at, but that are also high-quality so you know that they'll stand the test of time for years to come.
If you're on a budget, you can get more for your money if you're getting custom showers for small bathrooms. Even if your new shower is small in size, you can really give it the "wow" factor by installing quality finishes from top to bottom.
Enhance Your Bathroom Today
Installing a custom shower will make your bathroom renovation beautiful and luxurious. Remember these tips to ensure that you're choosing the right size, materials, and design for your needs.
If you're ready to discuss your shower plan, contact Michael Angelo's today to find out more!